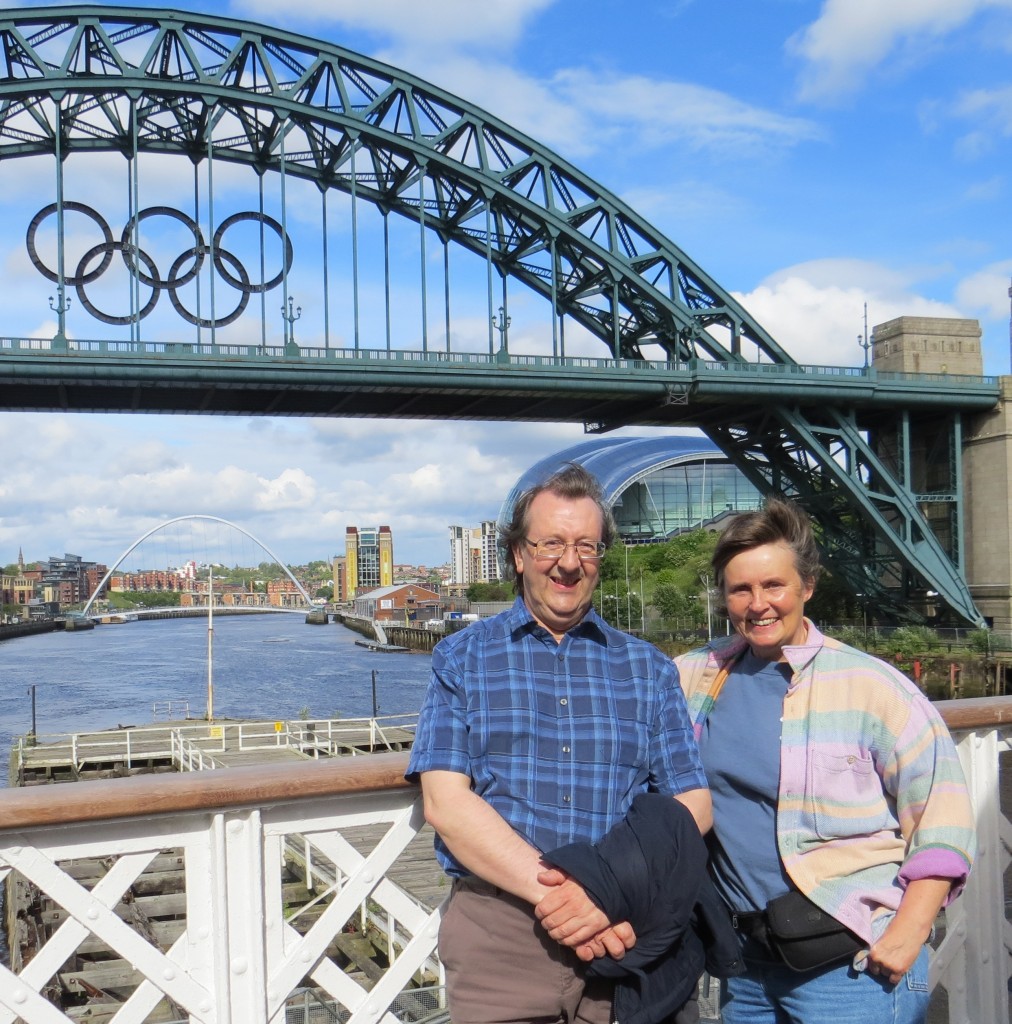 Our recent tour took us to The Woodman Folk Club in the West Midlands on Friday 29th June, The Davy Lamp Folk Club on Saturday 30th, a day off to see Newcastle upon Tyne on Sunday 1st July, then on to Skipton Folk Club on Monday 2nd and to finish with, Great Knight Folk Club, Northampton on Tuesday 3rd July.  Phew!  My little car is a star!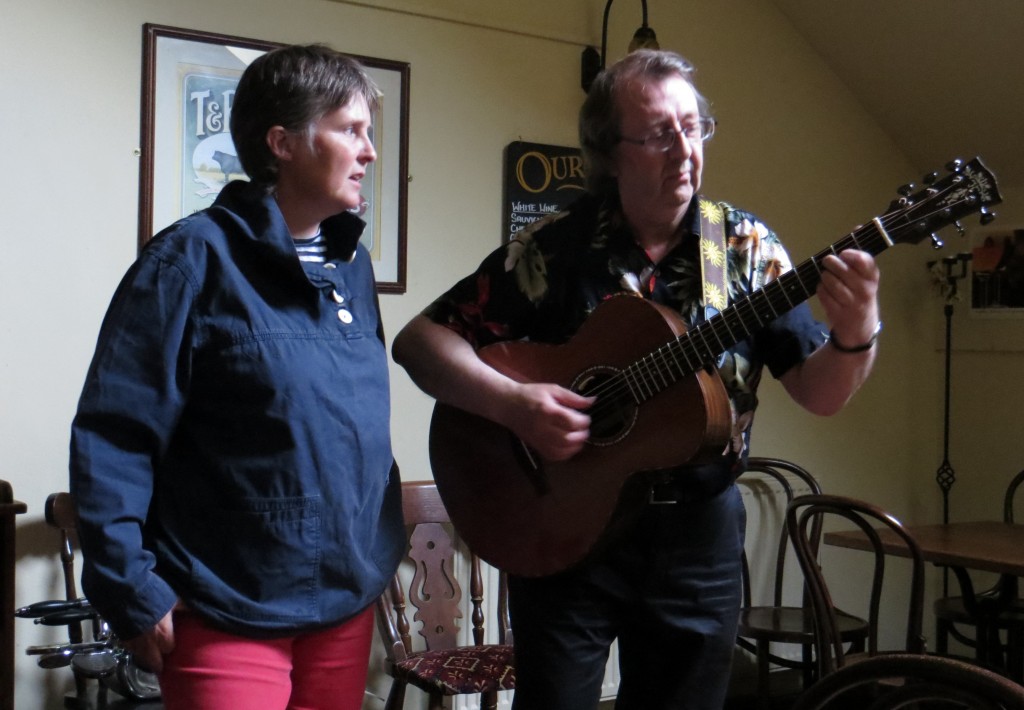 Well, we met lovely people, saw beautiful places and really enjoyed performing at all the venues.  Folk club organisers do a great job and particular thanks go to Ian Munroe at The Woodman, Terri and Eric Freeman at The Davy Lamp, Sheila and Alan at Skipton and John New /Andy/Gerald at Great Knight  …  and not forgetting all those people who did the sound, sold raffle tickets and helped generally – salt of the earth!
We have been overwhelmed by the warmth of response to our gigs and look forward to visiting again sometime in the future.  We very much appreciate the support, witty banter and excellent singing of all those who came to watch.
Our next trip is to The Milkmaid Folk Club in Bury St Edmunds on Saturday 21st July where we'll be performing at the East Anglia Regional Showcase.  Details on the gigs page as usual.