Steve and I will be promoting our new CD, 'Immortal', on our Autumn/Winter 2016 tour.  It would be great to see you there if you can make it and please help by spreading the word.
Please note the updated list as of 5th October which includes Devizes Folk Club on the 7th November and revised dates for Steve's solo tour with the Acoustic Guitar Night in Germany – full details of this tour are now on the Gigs page.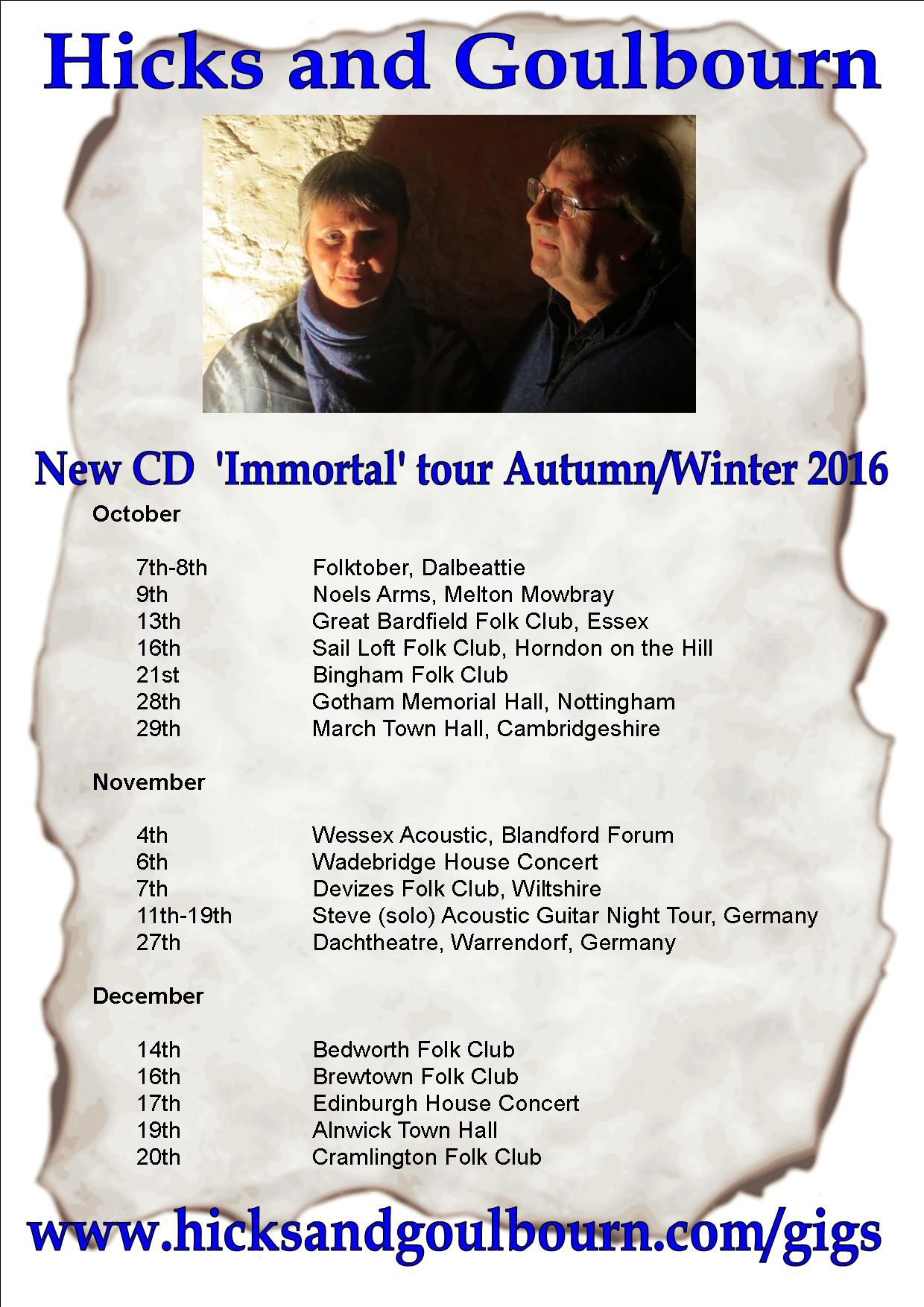 Further details on the Gigs page.