Well, here we are, fast approaching December and it's been a wonderfully busy year with all sorts of things going on.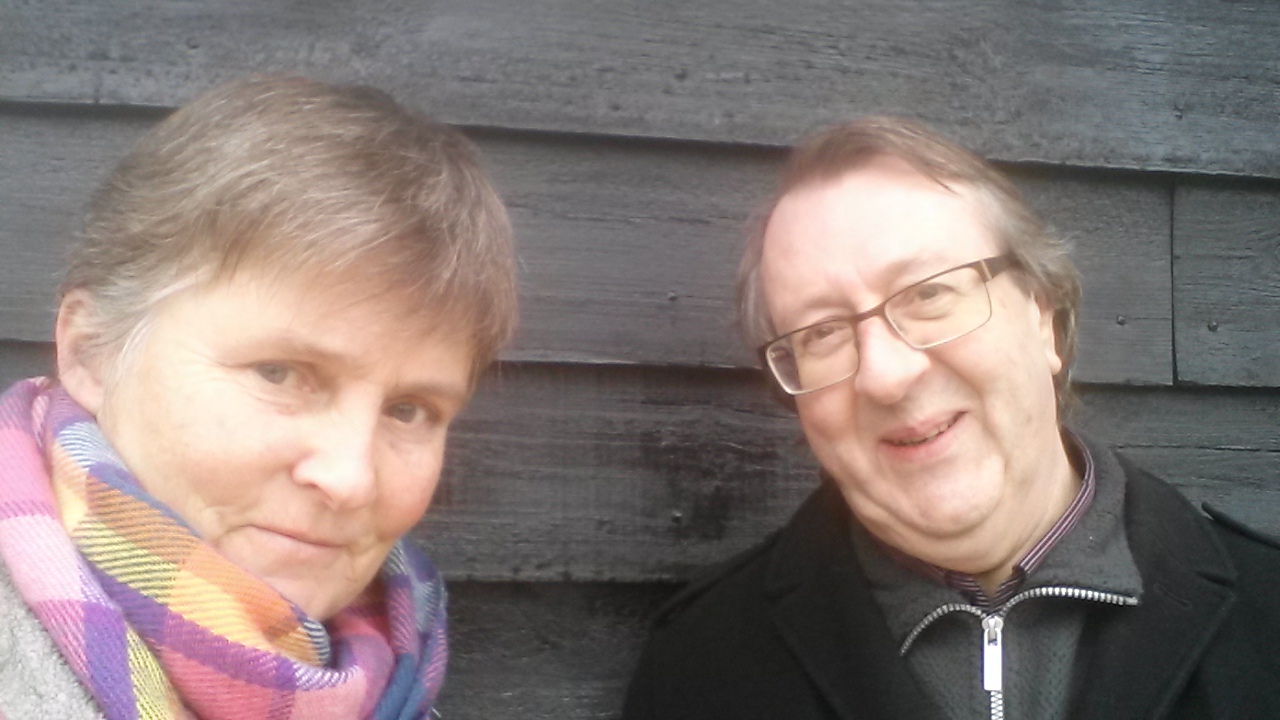 As I write Steve is thoroughly enjoying his tour in Germany with the Acoustic Guitar Night and I gather he has been very well received by sell out audiences all over the country, alongside the other performers Peter Finger from Germany, Hussey Hicks from Australia and and Erick Manana and Dama from Madagascar.  He is playing his 'Steve Hicks' signature model K Yairi guitar and really enjoying that too.  He reports that it is playing beautifully and sounding great through the LR Baggs pick up.  What an honour to have a hand made guitar designed exclusively for Steve and made by this prestigious Japanese company.
I'll be flying out to Germany to join Steve for a concert in Warrendorf on the 27th November then the rest of our gigs are in the UK …. and we're anticipating having great fun!  Steve and I will be bringing a, 'seasonal flavour', to our setlist and Steve will be playing some of the pieces from his solo albums as well as our duo album.  I would particularly like to bring your attention to a concert we are doing in the Northumberland town of Alnwick on Monday 19th December.  The event will be held in the Town Hall on Market Square and is in aid of Alexa's Animals, a charity which re-homes animals.  My best friend Bruno, pictured left, found me there and the rest is history …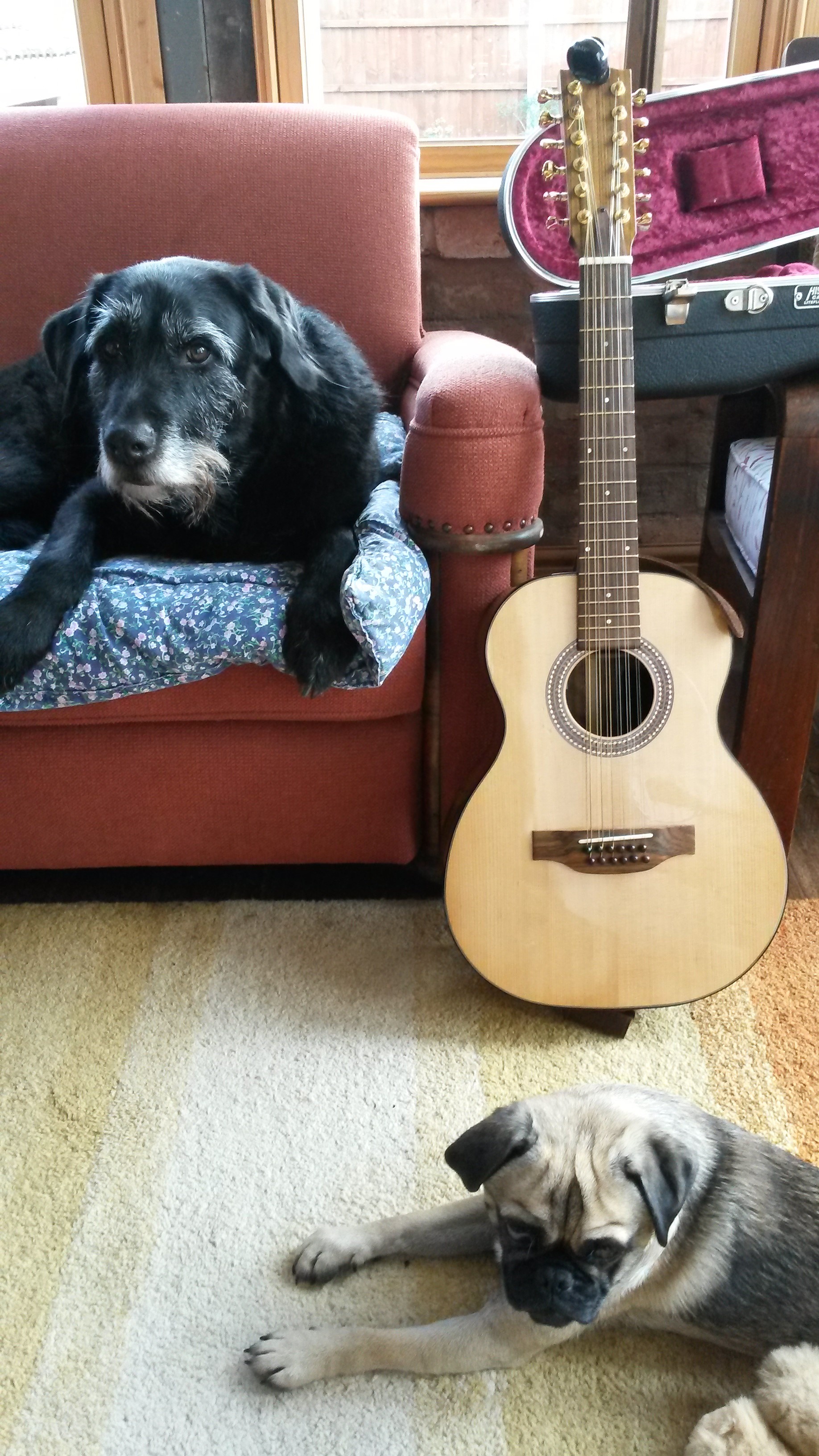 Steve has certainly had his hands full, both as a luthier and on the recording front this year with the new Hicks and Goulbourn album, 'Immortal', a new solo album produced and distributed through Acoustic Music Records, 'A thing made of rags', and several tracks on a new album of Christmas carol instrumentals, 'Silent night', also through Acoustic Music Records.
In the guise of Hicks and Goulbourn we've had a grand old time travelling the length and breadth of the UK making lots of new friends and catching up with old friends.  We've been promoting our new cd, Immortal', and have had lots of plays on loads of radio stations and a few reviews too.  Many thanks to all the presenters, organisers, reviewers and audiences that have been so supportive along the way.  Here's a photo collage of some of the fun we've had along the way.