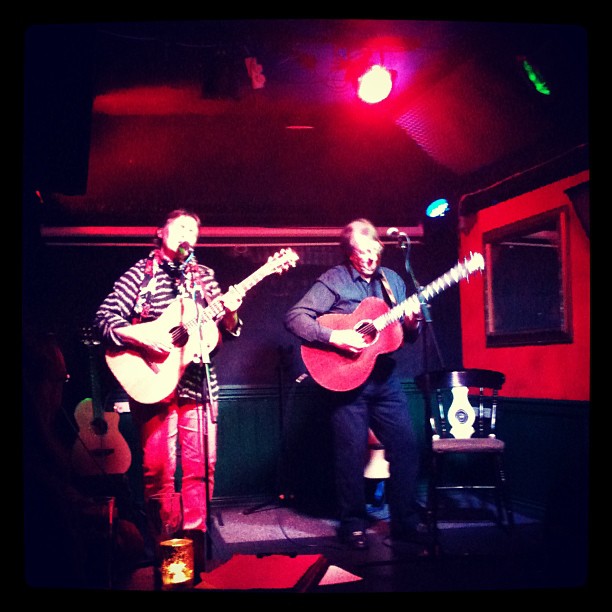 Two great gigs coming up this weekend.
Keith London – A celebration
The first is at Hinckley ACT in Leicestershire.  This is a very special event , a fundraiser organised in memory of Hinckley ACT's founder , Keith London, who passed away earlier this year.  Keith was already suffering from Parkinson's when Steve and I first met him about five years ago.  He was a lovely man, passionate about live music and a fantastic supporter of musicians.  Money raised on Saturday will be donated to Parkinson's UK.
Please check the Hinckley ACT website for full details of the day's schedule.  Steve and I will be performing in the evening along with Vikki Clayton, Rob Armstrong and Sheila Rigg.
On Sunday we're off up to Cumbria to play at Penrith Plug and Play which takes place at Penrith Playhouse.  We performed there for the first time in May 2012 and had a great time.  The audience was predominantly young people, many of whom played at the very popular open mic that preceeds the main act.  We are very much looking forward to returning to Penrith on Sunday and …. Steve will be doing a guitar playing workshop which starts in the afternoon at 4.00pm.