Promoting yourself as an artist is a very difficult thing to do so we've approached it from a couple of different perspectives to give you a flavour of Hicks and Goulbourn.  Firstly how, in a nutshell, Steve and I wish to express what we do and secondly from the perspective of organisers and people who have seen us perform, using totally unsolicited, but much appreciated quotes gathered over recent years.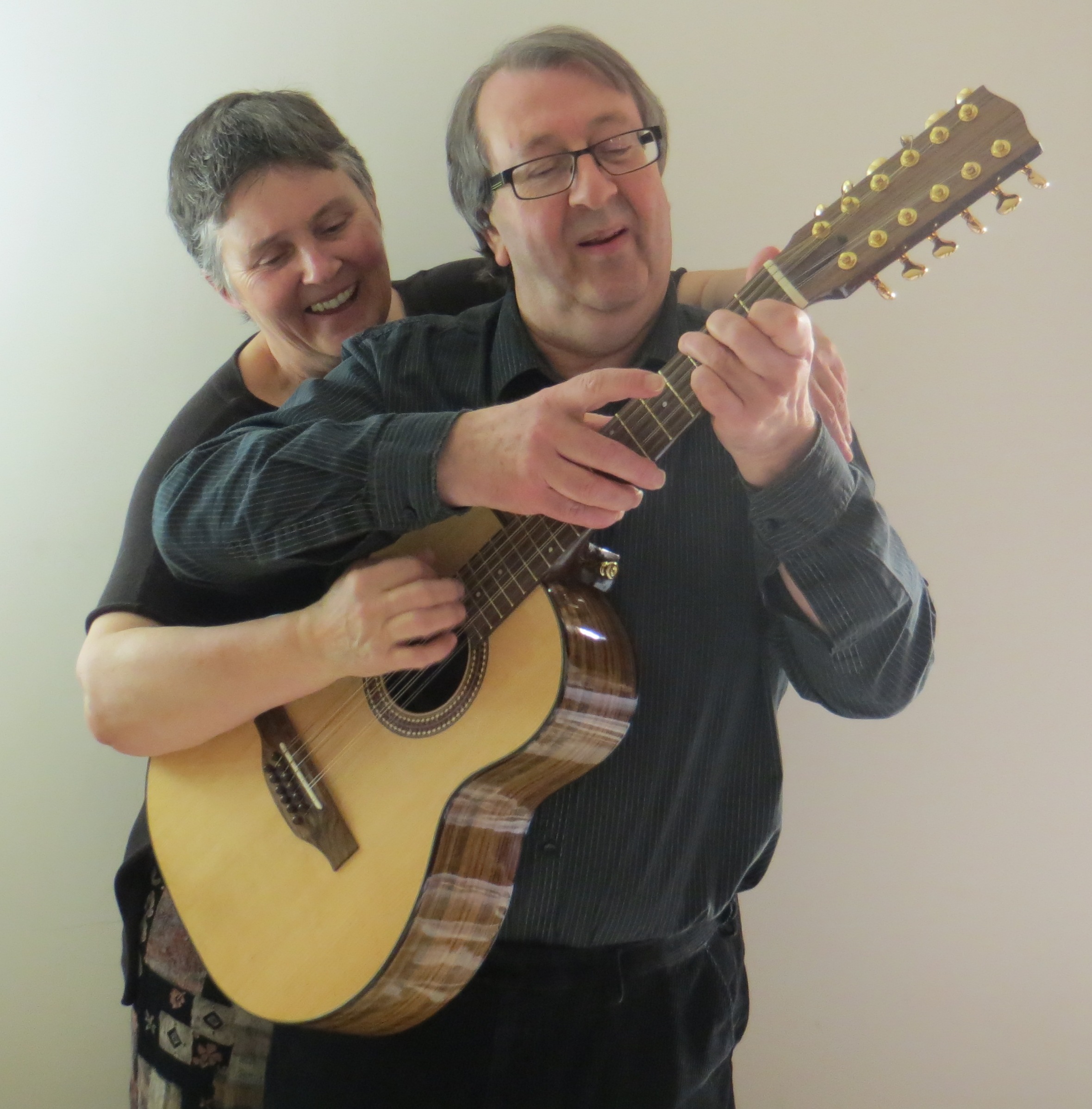 Hicks and Goulbourn – quintessential acoustic music
Steve and Lynn thrive on the creative process of stretching established boundaries and perform mesmeric arrangements of traditional, contemporary and self – penned songs and instrumentals….. Expect the unexpected …….
Hicks and Goulbourn, aka, Steve Hicks and Lynn Goulbourn, are a well known act on the UK Folk and Acoustic scene and have also performed in Germany and the USA.  In his own right, as a solo artist, Steve Hicks ranks among the top fingerstyle acoustic guitarists in the world and tours with the International Guitar Night series organised by German based Acoustic Music Records.
The Hicks and Goulbourn repertoire includes self-penned songs and original arrangements of jazz, blues, folk, ragtime, pop and classical, all delivered with breathtaking musicianship and a real flair for entertainment.
When he's not performing or teaching guitar, Steve, a highly qualified and skilled luthier, makes top end custom acoustic guitars.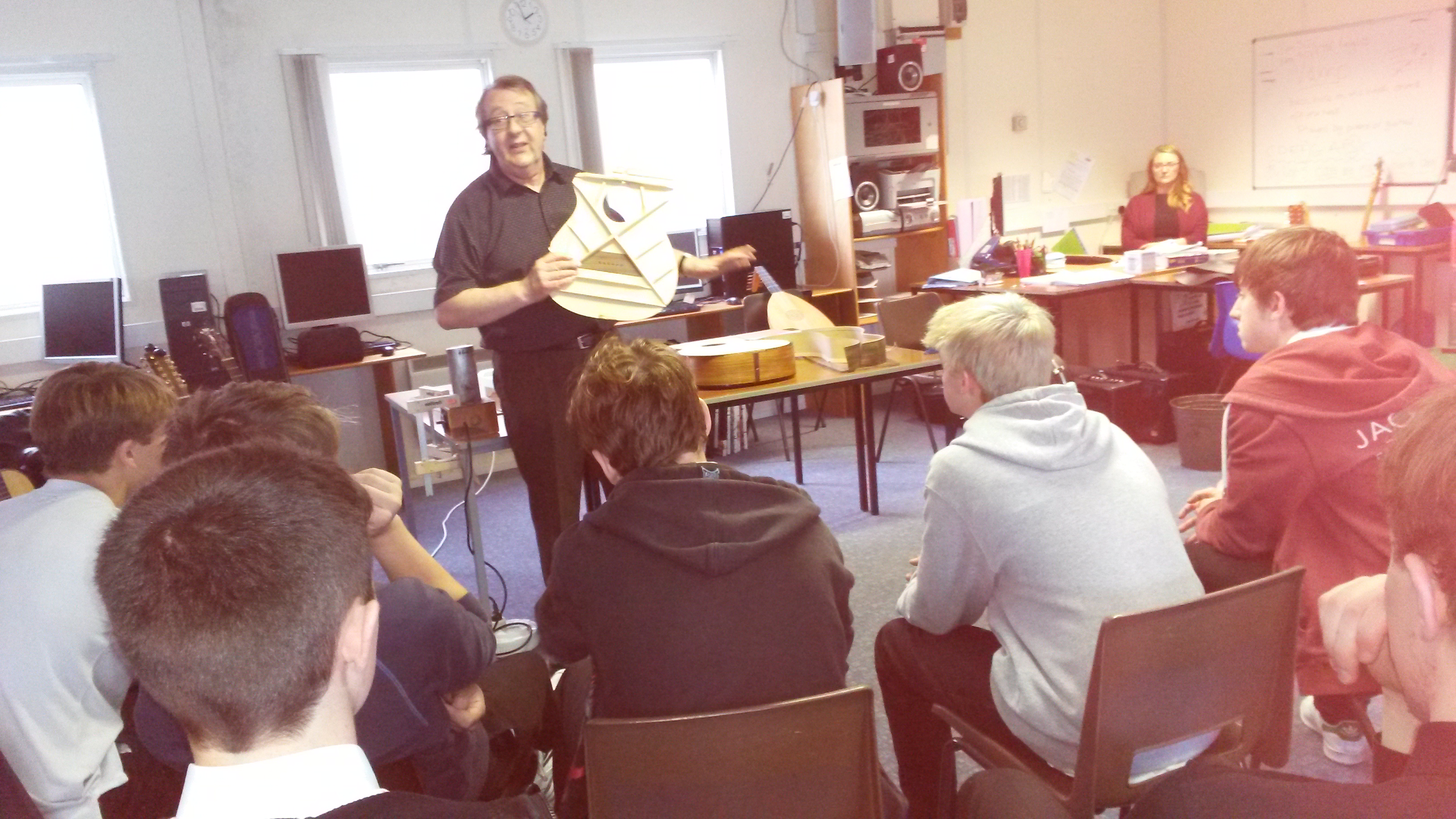 Here's what people say about Hicks and Goulbourn……….
Great musicianship.  He has got to be one of the best guitarists in Europe, if not the world, he's absolutely amazing and her singing is lovely too.  On the night they were singing in the session in Settle they had everybody slack-jawed and open-mouthed at their wonderful craft and art.         Mike Harding
Your performance was superb, you 'smashed it'! Such fluidity of singing teamed with Steve's awesome guitar… Excellent.      Maddy Prior, Stepping Stones Festival
******************                        ******************
Blown away last evening at the Beamish Mary Inn Folk and Acoustic night by Steve Hicks and Lynn Goulbourn. It was a privilege to be at their show in such convivial surroundings. Cracking repertoire from the two of them, some top-drawer original songs and Steve Hicks is easily the outstanding acoustic guitarist regularly working the folk club circuit at the moment. Total musical entertainment not to be missed!         Eddie Walker  (guitarist / songwriter)
******************                        ******************
The Hicks and Goulbourn gig at club last night exceeded all my expectations.  I knew we were in for an evening of superb musicianship, mind blowing guitar and beautiful songs but the varied programme took me by surprise……the whole evening was punctuated with wit and fun and we were encouraged to join in with choruses…not that we needed much encouragement!.   Something for everyone.                  Mansfield Folk Club
Steve's fingerstyle guitar work is brilliant, immensely assured and versatile yet driven by a sensitivity that's matched by fun in execution rather than a desire to show off at all costs; and he made all his own guitars too! Lynn's equally assured and ever-stylish vocal technique can handle almost any kind of song, from blues and spirituals to traditional numbers and her own compositions.      Acoustic nights concert series
Last night at the club we had the long awaited visit of Steve Hicks and Lynn Goulbourn and they were well worth the wait !!…. what a great night was had by a very appreciative audience who were treated to a virtuoso performance by two of the best artists on the circuit today, Lynn's soulful vocals and her spot on rhythm guitar playing were complimented by some truly dazzling guitar playing by Steve who is a great singer himself and with an eclectic set covering everything from original folk inspired songs to ragtime / blues to Led Zeppelin-esque classical instrumentals the evening was waaaaaay too short !!                  Carlisle Folk and Blues Club       
******************                        ******************
Once in a while a night comes along that oozes so much quality that you wish all nights were like this.   Steve Hicks' fabulous and varied guitar-playing and Lynn Goulbourn's accompanying guitar and superb vocals got the evening off to a fine start.  We were treated to virtuoso instrumentals and driving traditional English and American tunes. A nod to the date saw My Funny Valentine and Dinner For Two on the list before Steve concluded the night with Stairway To Mozart where we had both modern and classical music injected with rag. Vastly proficient, unassuming and engaging, theirs was a performance to treasure.                        Chesterfield Folk Club
Steve, literally one of the best and versatile guitarists in the world, had us spellbound; his Arrival of the Queen of Sheba was stunning – it sounded like a spinet and a harpsichord combined. His country songs included numbers made famous by Mississippi John Hurt and Reverend Gary Davis.  Lynn's strong, resonant and sweet voice really moved the audience – she ranged from her own compositions, (such as Gone are the Cobles), through Northumbrian specials like Bonny at Morn, to old classics – her final encore was Moon River.  As well as their performance being brilliant, they are also very likeable people; they are exceptional performers in their own right, as well as working well with each other, and with the audience, never boastful, though they've every right to be proud of what they do.  They made an evening pass in an instant, and we all look forward to their next visit.    Cramlington Folk Club
******************                        ******************
The most appropriate word for these two is this: bewildering. How can they cover so many genres so effortlessly and with such mastery? Whether it's the fluidity of Steve's ragtime or the beauty of Lynn's vocal it's all done with poise and precision. And fun. Lots of fun. But Gospel, country blues or trad folk, they are right at home with seemingly any style they choose. Too many highlights to list, but the Chet Atkins influenced version of Stairway to Heaven was jaw-droppingly brilliant – and funny.
But let's not forget that Steve's an accomplished singer and Lynn's a handy guitarist too. Their strength is probably in the way that they complement each other so well, each supporting the other to produce a sum that is even greater than the prodigious parts.      Hamish Curry
******************                        ******************
Cool, Exciting and Fun!  Cambridge Folk Club
******************                        ******************
Astonishing quality   Exile Music Festival
******************                        ******************
Hicks and Goulbourn are a class act!        Jez Lowe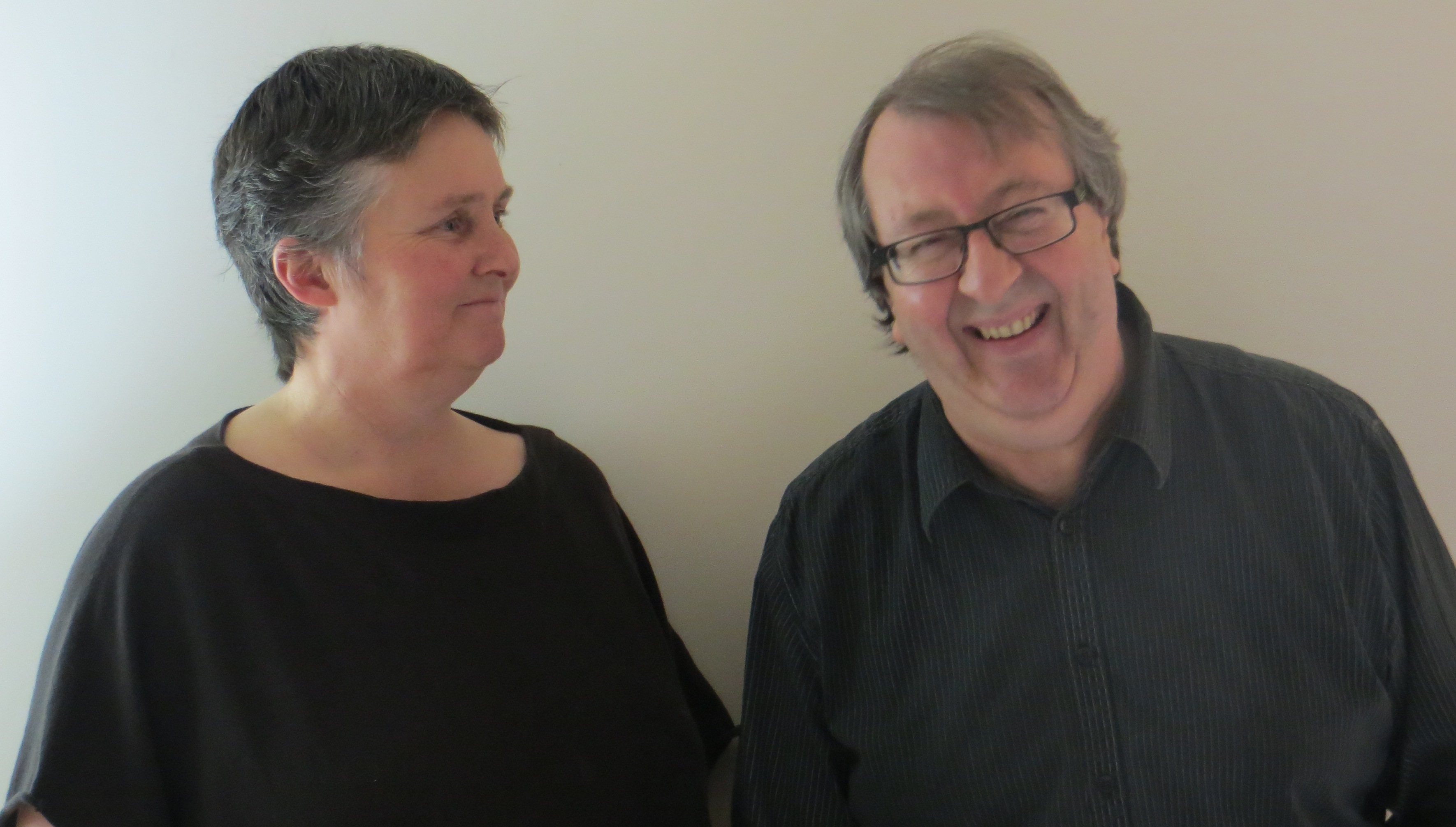 That's it folks!  If you'd like to come to one of our shows please check out our Gigs page and if you are interested in booking us please go to our Contact page.