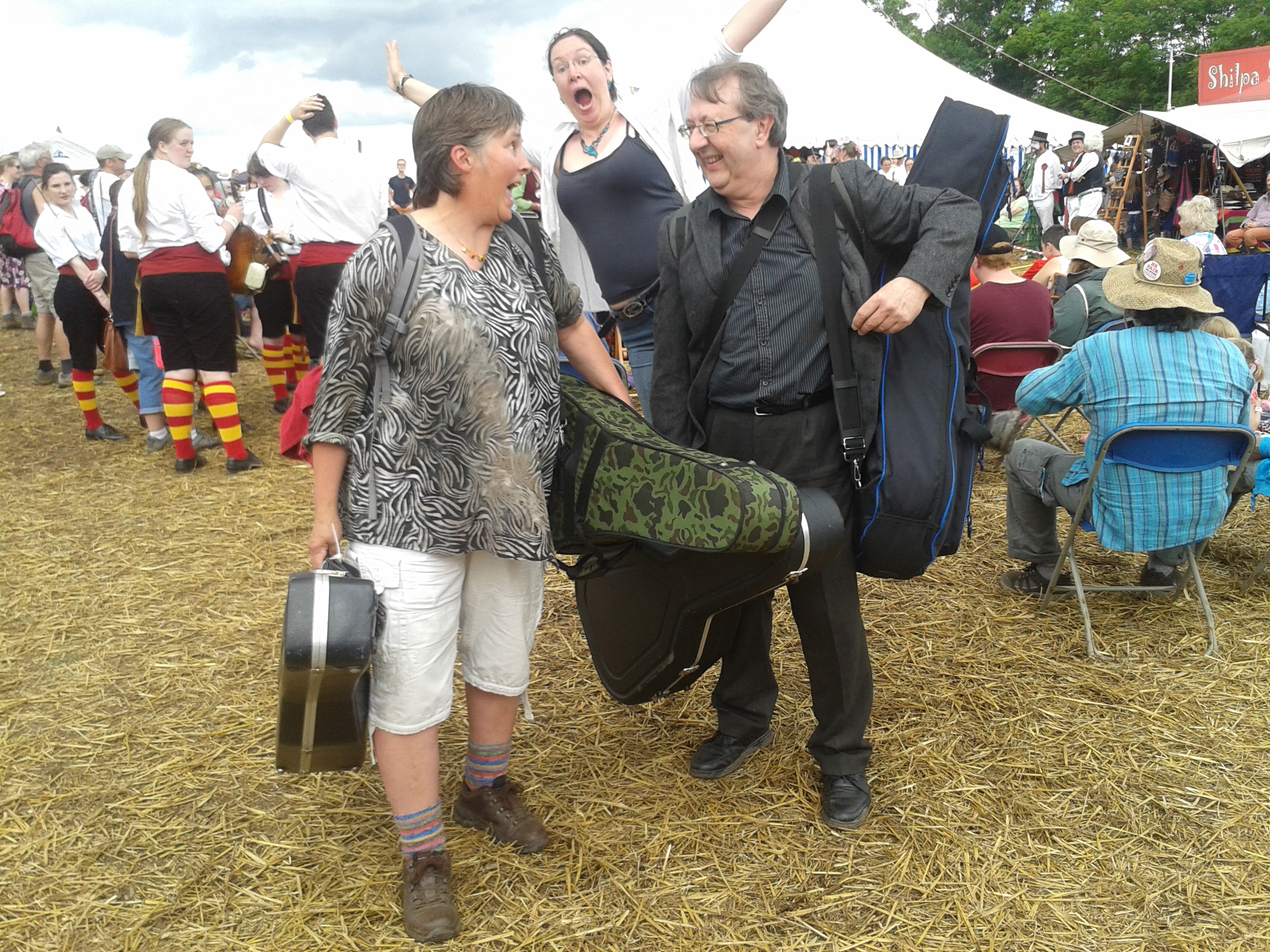 We had a great summer, out and about at various clubs, festivals and lots of fun was had in spontaneous jam sessions, meeting lots of new people and seeing new places.  Here are a few photos.
Our hugely talented and equally nutty friends from Essex at the Horndon on the Hill Festival.
Exile in Derbyshire was a great little festival.
Chilling in Dorset and Northumberland.  If you're down that way, do check out the pasties at The Square and Compass in Worth Matravers near Swanage .. Yum!
It was an honour to play at two local screenings of 'Musicwood', in Leicester and Nottingham.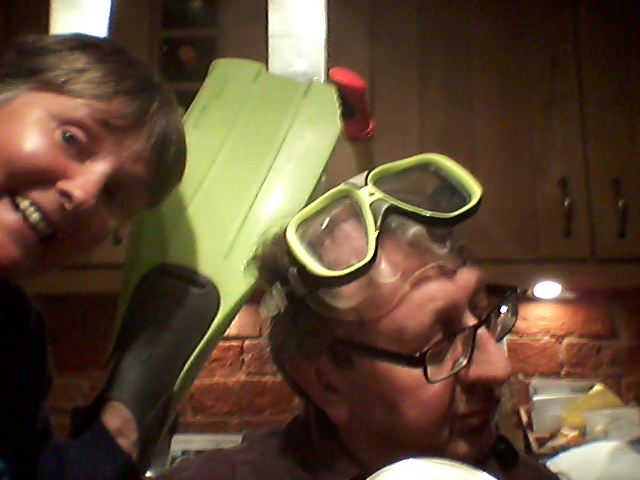 We know how to be prepared for festival weather ….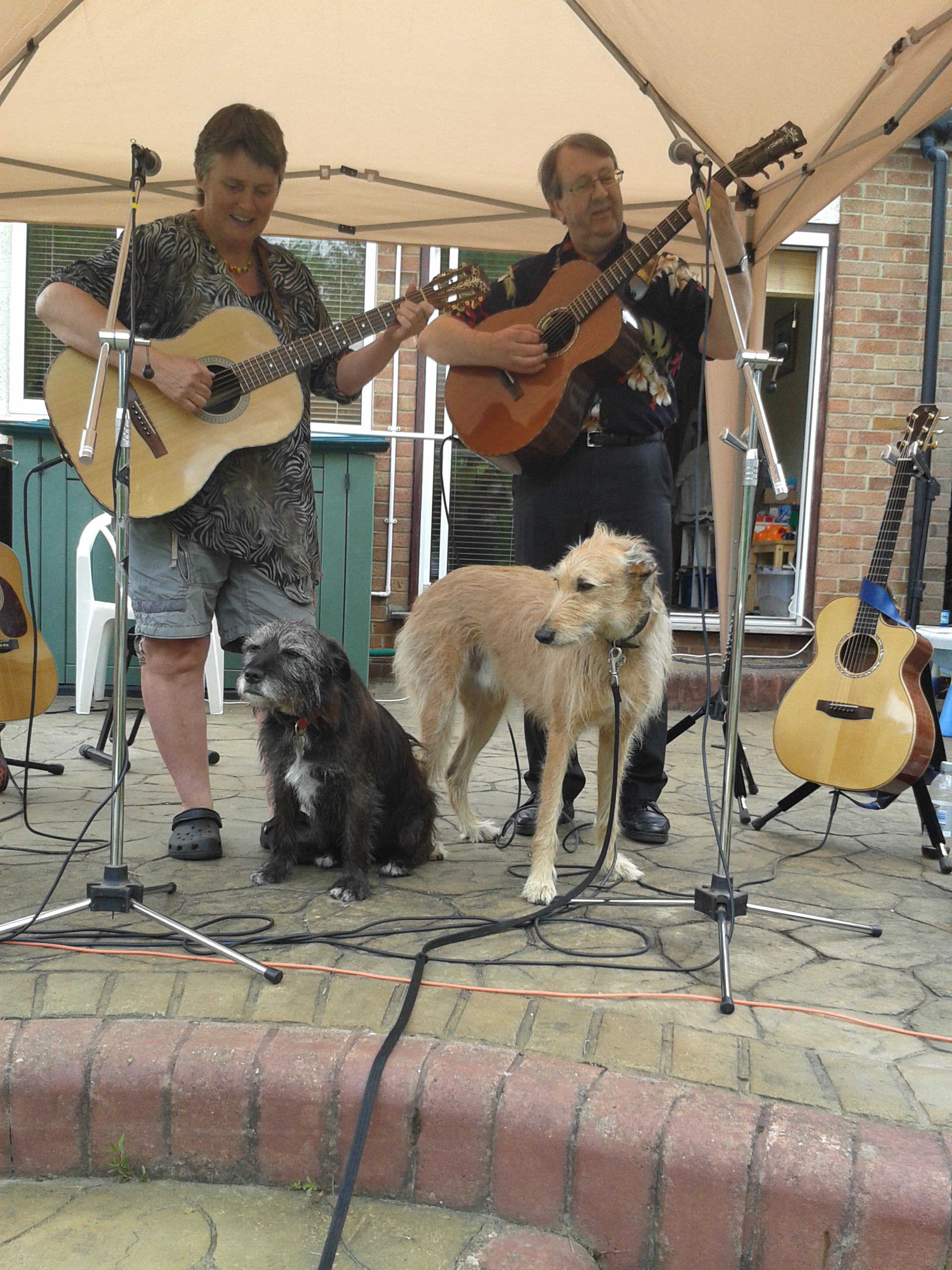 With a little help from our furry friends at a fundraiser in Chelmsford.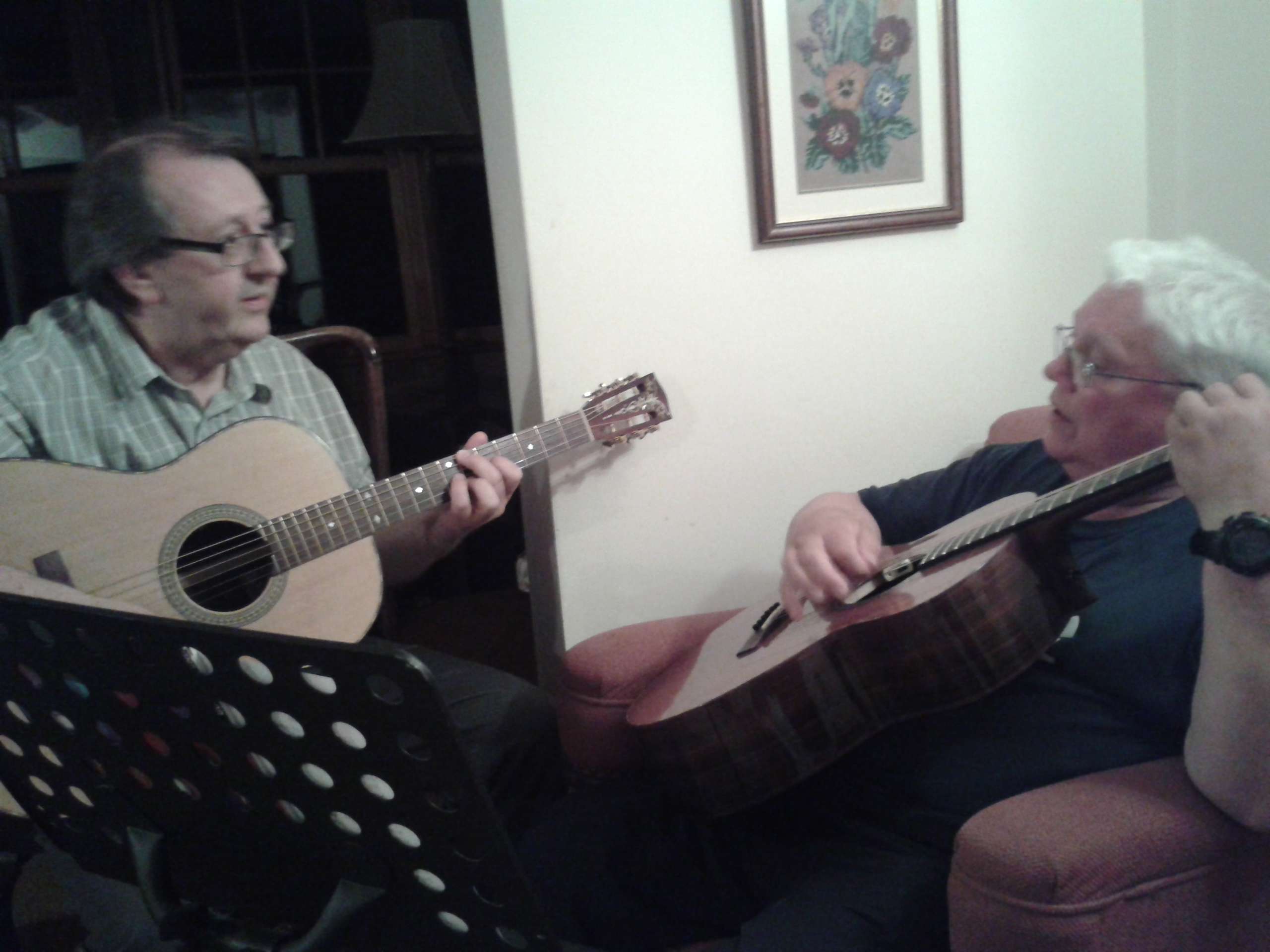 A flying visit from our friend Hugh Taylor.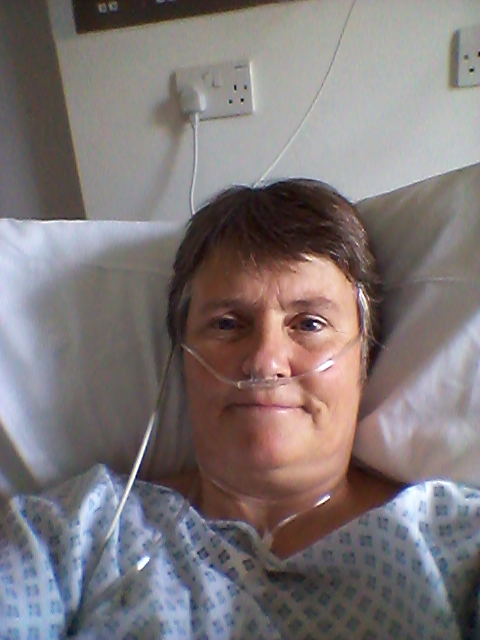 A bit of time out to sort my knee problem.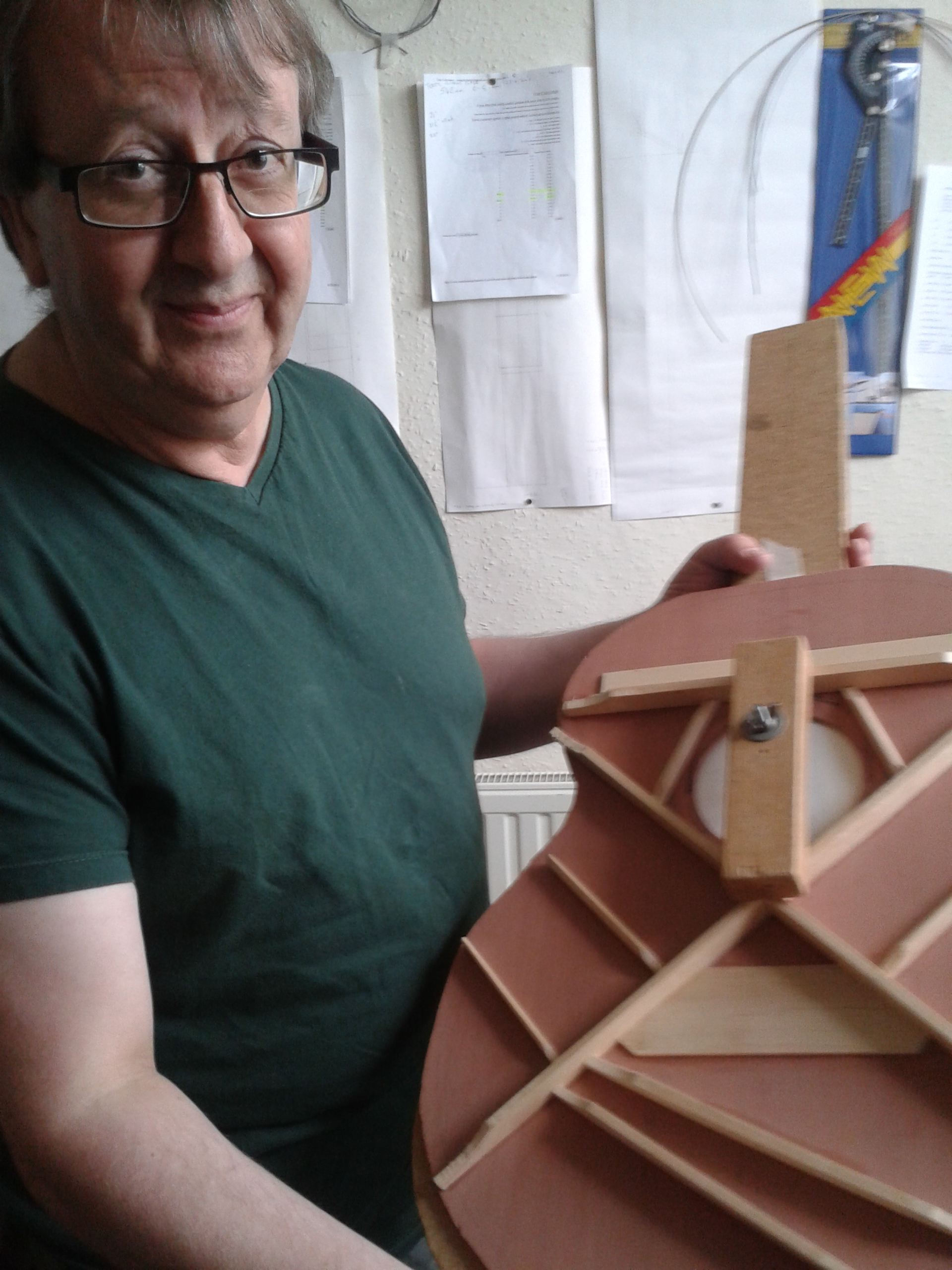 And Steve's been very busy making guitars.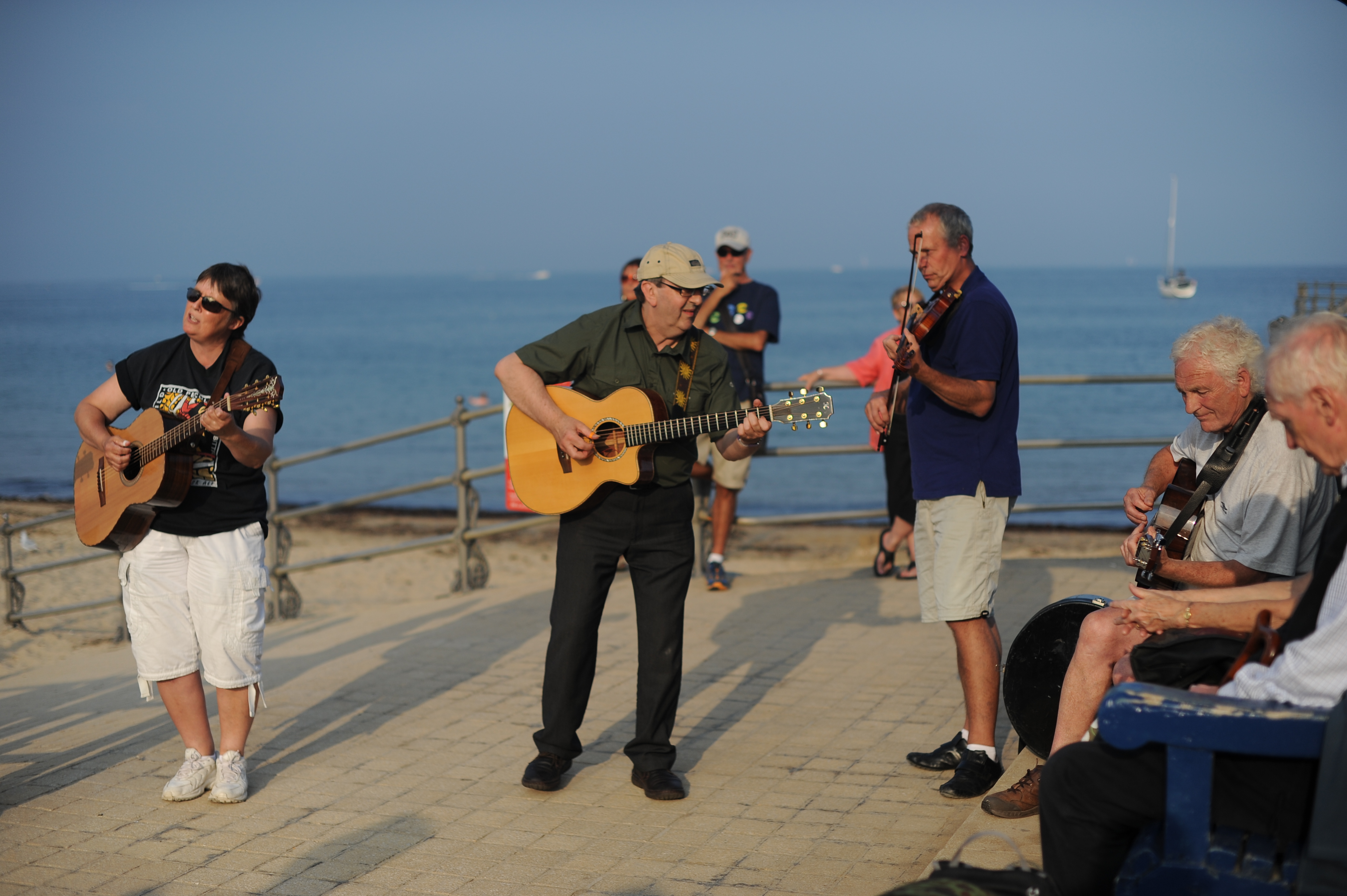 Had a lovely visit to Swanage Folk Festival and did a bit of jamming by the sea.  (Many thanks to Rupert Smith for this photo).